Your Idaho Real Estate And Property Management Team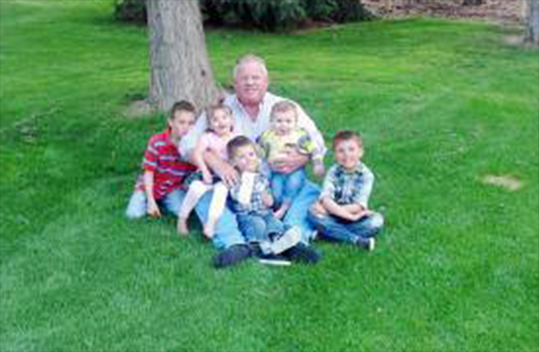 My name is Brandy I've been a tenant with Kwa Property Management for about 6 and a half years two separate properties both in Canyon County one in Caldwell one in Nampa. My experience has been a very positive one. Anytime I had any questions or concerns Ashley has always been available by phone text or email, she has always been prompt with getting back to me she is always been kind and very respectful with my needs. Ken has been very easy to work with he's made making payments available and convenient by having a drop off location at the office,check by mail and online services. Every six months i get a letter by mail with plenty of notice on a house inspection, he uses this as another way to find out if any of his tenants need anything services on the property and make sure that the homeowners properties are being taken care of which I think is great. I highly recommend Kwa for rentals and real estate purchases. Ken and Ashley have a company they work with to help build your credit and get you on the right track so when that time comes and your ready to purchase a home. Myself personally we'll be using them in the next couple years to purchase my forever home. Kwa also fixed up my mothers home that needed some repairs and it was listed and sold within 48 hours. My mother Barbara then purchased a home that Ken took her out several times looking at multiple places and helped her side by side from beginning to end with a purchase of a beautiful home. If your looking for a rental or buy/sale i recommend KWA, my experience has been a great one. Thanks Kwa.... Ken and Ashley for everything.
- Brandi Solis
Read More...
KWA Real Estate & Property Managment takes the hassle out of finding and owning property!

Managing residential single family, multifamily, apartments as well as commercial and industrial properties is just part of what we do.

Not only can we help you find the perfect home, we take all the hassle out of owning rental properties too! Our computerized software allows us to track, manage and pay all of our owners online. Our fees are among the lowest fees charged in the Treasure Valley, some as low as $70 per unit.

Our professional and qualified maintenance team is ready to make sure your properties are protected and maintained. Our semi-annual interior inspections insures your properties are maintained in accordance with our house keeping guidelines. If your looking to buy real estate in Idaho or need a property manager give us a call!